GoBigGolf Store
Our Online store is under renovation.
​We will be introducing new services and products in the near future. We would be happy to assist your company or event with our professional promotional products service. Click on the link below to go to GoBigGolf Promotions site and browse the 1000's of products we have access to.
​We will provide a formal quote for any event!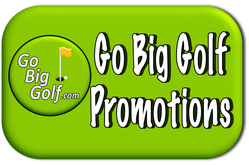 Special Product Highlight! Personal Golf Fan

What value would you put on your personal comfort? The PGF is designed to be the longest lasting golf product you will own. The high performance lithium-ion battery pack is good for 2,000 charges and will provide power for up to 6.5 hours. So, if you golf 100 rounds per year the PGF will only cost you $2.00 per round! That is the cost of a single bottle of water. When was the last time a bottle of water kept you cool for 6.5 hours? The more you golf, the lower the cost of comfort becomes. If you spread the cost over the life of the battery, it's only $0.10 per round to keep you cool, comfortable, and focused on your game!

Go to www.pgffan.com to buy yours today or call 888-938-6672ENTER PROMO CODE: KG

to receive 15% discount
---
---
---
---
---

---